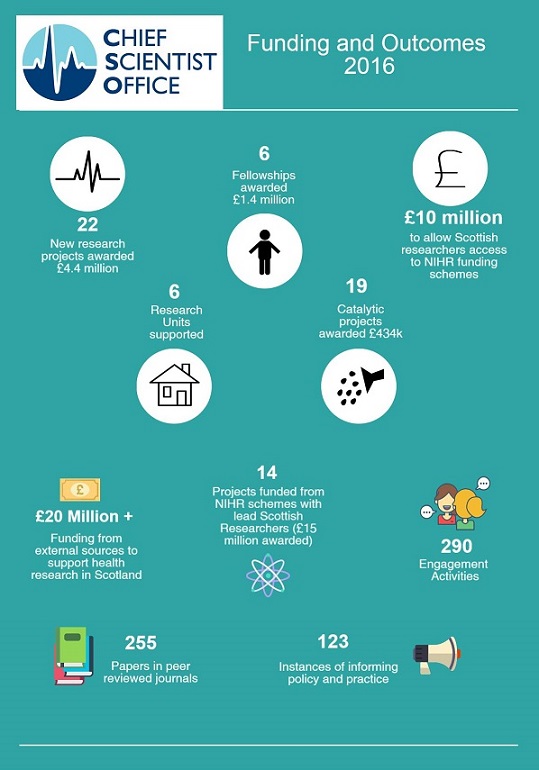 As part of the conditions of grant the Chief Investigator and all CSO Fellows are required to submit accurate information on the outputs from their projects through the e-VAL system, which is now accessed through the ResearchFish website.
All new investigators will be sent an email from the ResearchFish website inviting them to create an account which will allow them to detail their research outputs and attribute them to the CSO grant or Fellowship that they hold.
Outputs can be put on the system at any time but once a year CSO will open a submission period where we ask for all the current outputs to be put on the system and submitted to CSO.
Our Submission period is generally in February/March – as long as your project started before the end of March the previous year you will be asked to make a submission. We will continue to ask for a submission each year for up to five years after the grant funding has completed.  Many outputs such as research papers/additional funded will only be realised after the grant has finished and so it is imported for us to continue to collect this data.
Failure of researchers to comply with this condition of grant could make them ineligible for further funding from CSO.